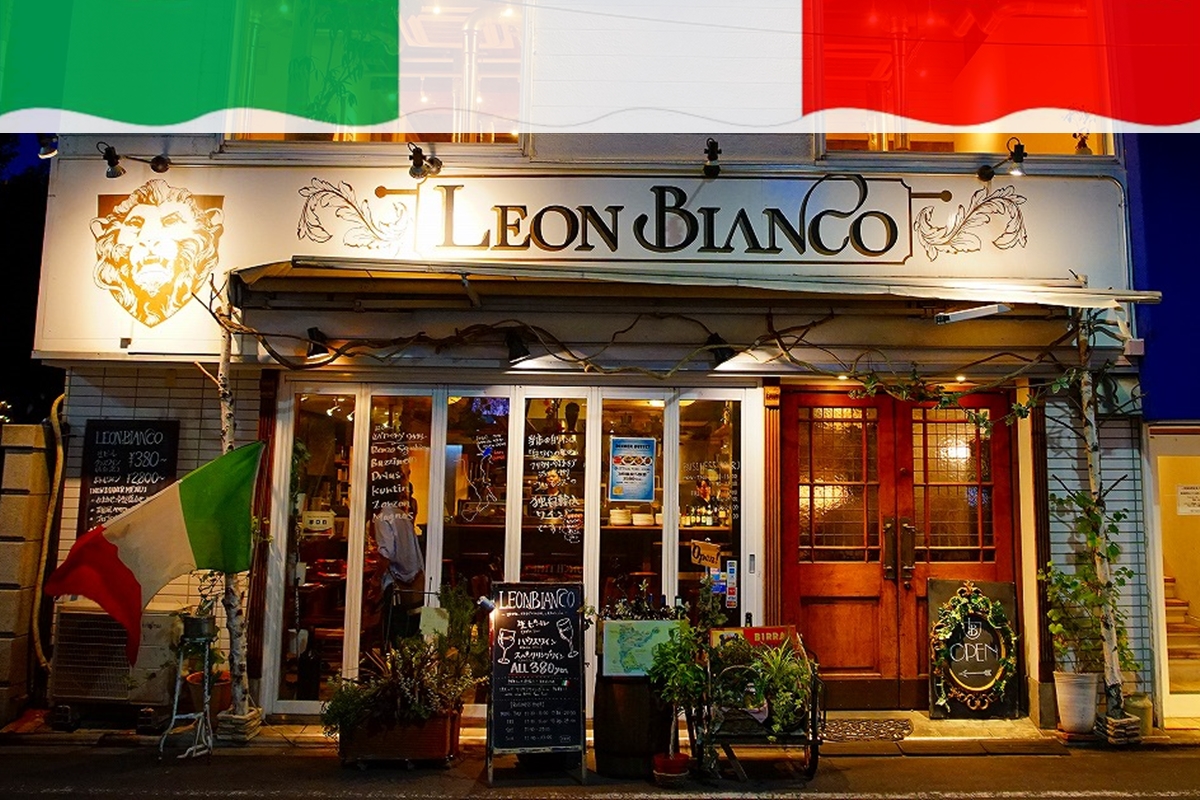 Osteria in northern Italian
Leon Bianco is an Italian osteria that reproduced the real that once existed in Italy.
Lunch time is a affordable buffet, dinner time is authentic Italian cuisine with rare wine, and a casual shop where you can enjoy beer.
Also, dinner time is held once a month with all special 3 hour menu all-you-can-eat event!
You can use it in various scenes such as a big party or a lazy meal for one person.
Please do not hesitate to drop in.
Leon Bianco details
Store name
Leon Bianco
(レオンビアンコ)
phone
03-6328-9363
Telephone reception time
11:30~23:00
Street address
〒142-0062
3-21-6 Koyama Shinagawa, Tokyo
business hours
(Monday – Thursday) 11:30~15:00 17:30~23:00
(Money) 11:30~15:00 17:30~24:00
(Friday) 11:30~24:00
(Sunday) 11:30~23:00
Regular holiday
Irregular holiday
credit card
VISA・Master Card・SAISON CARD other
facebook
Leon Bianco
Industry
Italian bar, osteria
Message from Leon Bianco
Our shop is an osteria specialized in "Husauri district" of northern Italy where Leon Bianco existed. White wine has pioneered its own route, and deals with many wines which can only be drunk at our shop. You can taste the typical local cuisine of Friuli such as "Fusoko (Mashed potato and cheese oven baked)" and "Charsons (rinse with rice ball potatoes)" as well as standard Italian dishes such as Peperoncino and Bolognese. Please enjoy the taste of North Italy.
Leon Bianco Course menu
〈salad〉
Tomatoes, capers and onion salads
¥680
Insaratta di Rieso (rice salad)
¥680
Leon Bianco Salad
¥780
〈Appetizer〉
Assorted raw ham · salami
¥1080~
Eat cold platter assortment
¥1280~
Bruschetta with tomatoes and olive paste
¥580
Caponata
¥580
Smoked salmon moment
¥780
Gorgonzola's Moose Flambooise Sauce
¥680
Frico
¥580
Simmered flipper with tomato
¥680
Octopus achillo
¥780
Pantsrototti
Salmon and Cream or Margherita
¥780
〈pasta〉
Vegetable style peperoncino
¥980
Carbonara of homemade pancetta
¥1180
Bronze meat Bolognese
¥1180
Genovese
¥1280
Puta Nessa
¥980
〈risotto〉
Seafood tomato risotto
¥1480
Risotto of Grana Padano cheese
¥1280
〈fish dishes〉
Assorted carpaccio
¥1380
Roasted seafood
¥1380~
Fresh fish Aquapazza
¥1680~
〈Meat dish〉
Homemade Salsiccia
¥580
Beef Bistecka
¥2380
Grilled oyama paste thigh meat
¥1580
Bologna style cutlet
¥1780
Porketta with polenta
¥1680
〈Dolce〉
Torta Caprese
¥580
Cassa
¥580
Tiramisu
¥580
Catalana
¥580
Today's gelato
¥480
Salame chocolate
¥380