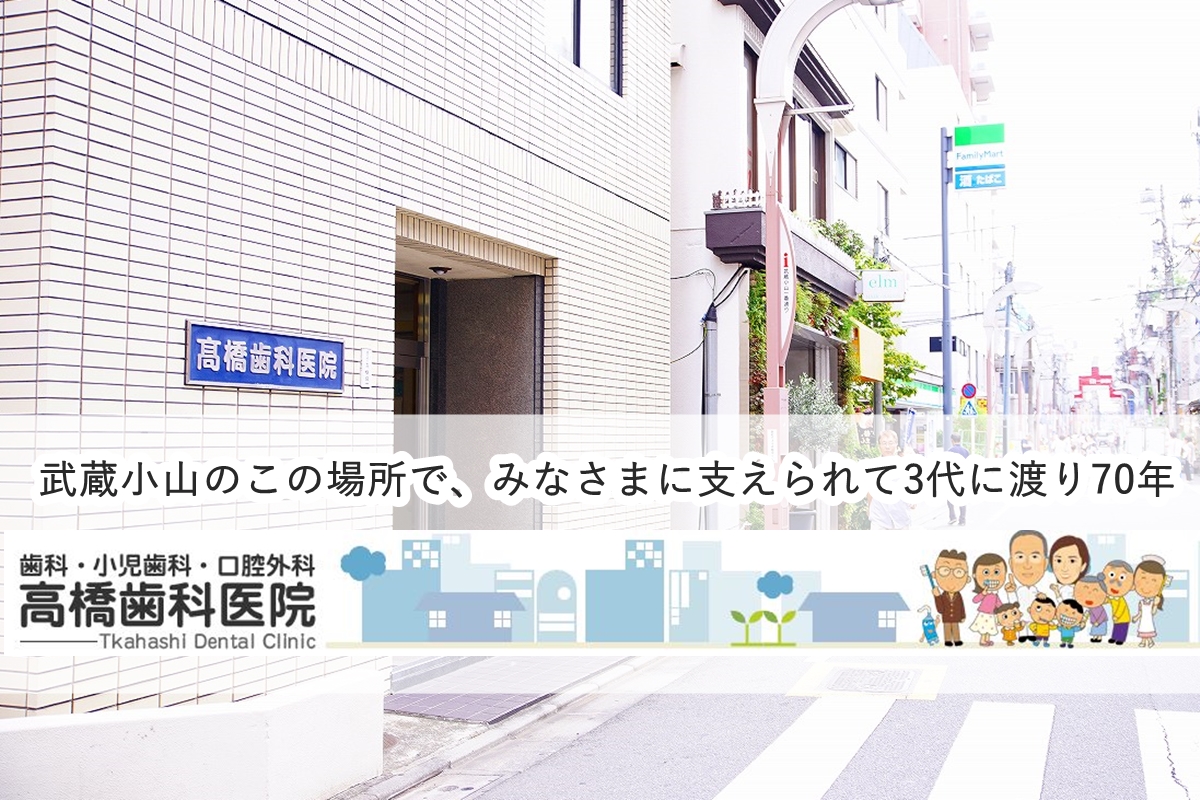 Everyone at the beginning thinks "What kind of teacher will be there?" or "How would they proceed with the treatment?" and you are curious about it until you open the door
At Takahashi dental clinic, we do our best to explain well before beginning treatment.
I am trying to get started after being convinced.
Takahashi Dental Clinic Details
Store name
Takahashi Dental Clinic
phone
03-3781-3625
Telephone reception: Monday Thursday Friday (excluding Thursday, Sunday and public holidays)
Street address
〒142-0062 3-11-18 Koyama, Shinagawa, Tokyo
business hours
Monday Tue Wed F 9:30~13:00 15:00~19:00
Saturday 9:30~13:00 15:00~18:00
Regular holiday
Trees·Sun·Holidays
credit card
Not handled
Official site
Takahashi Dental Clinic
Industry
Dentistry / Pediatric Dentistry / Oral Surgery
Message from Takahashi Dental Clinic
We do it in a style that leaves teeth quality as much as possible so it will not excessively scrape the dental caries treatment.
For periodontal disease treatment, we aim from 20 to age 80, and we continue to prevent and take measures.
However, it may not be solved if teeth are broken or not extracted, so please consult us once.