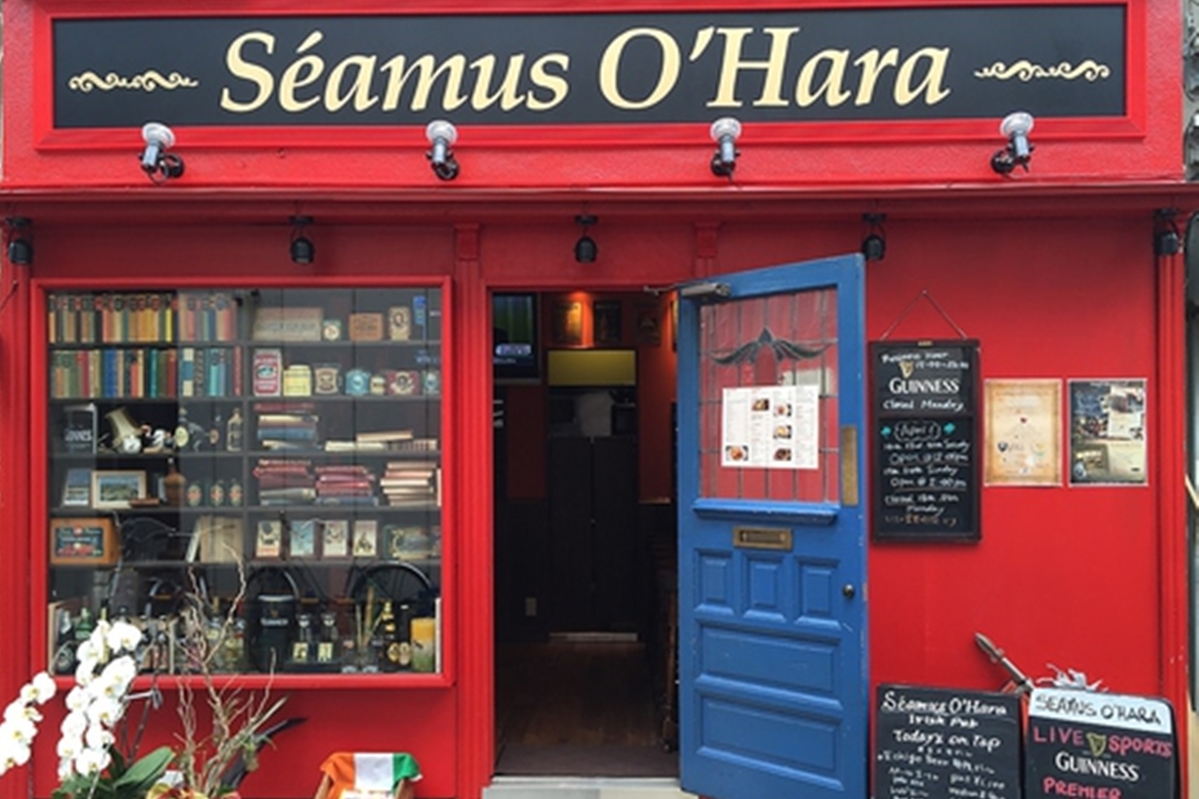 Irish pub where adults gather happily
The only irish pub in Musashi koyama. Clerks and customers are international. Our shop is aimed to be an pub where adults can gather happily.
Opened in Meguro in October 2007 with the thoughtof opening a full-fledged Irish pub in Japan," the owner, who has undergone practice in Ireland in a pub, In March 2016 we moved to Musashi Koyama where we are now.
As well as draft beer including Guinness and craft beer, drink menu with plenty of cocktails and whiskey.
In addition, we prepare a number of food menus that you can satisfy as popular fish & chips, side menu, as main dish, we are waiting for you.
You can enjoy various sports watching on the large television and screen inside the store.
Seamus O'Hara Irish Pub Details
Store name
Seamus O'Hara Irish Pub
phone
03-6421-5656
Street address
3-24-14, Koyama, Shinagawa Ku, Tokyo To, 142-0062, Japan
business hours
Monday – Thursday 17:00~25:00
Friday 17:00~26:00
Saturday 14:00~26:00
Sunday 14:00~25:00
Regular holiday
Irregular holiday
credit card
Visa Master JCB Amex
Official site
seamus-ohara.com
Facebook
Seamus O'hara
Twitter
@Seamus_Ohara
Instagram
seamus.ohara
Industry
Irish pub bar
Message from Séamus O'Hara
Like an public house in ireland I am aiming for a place where people of all ages can interact with each other regardless of age, sex and race.

Beautifully cleaned glasses, thoroughly adequate gas pressure and temperature control, delicious draft beer is served.