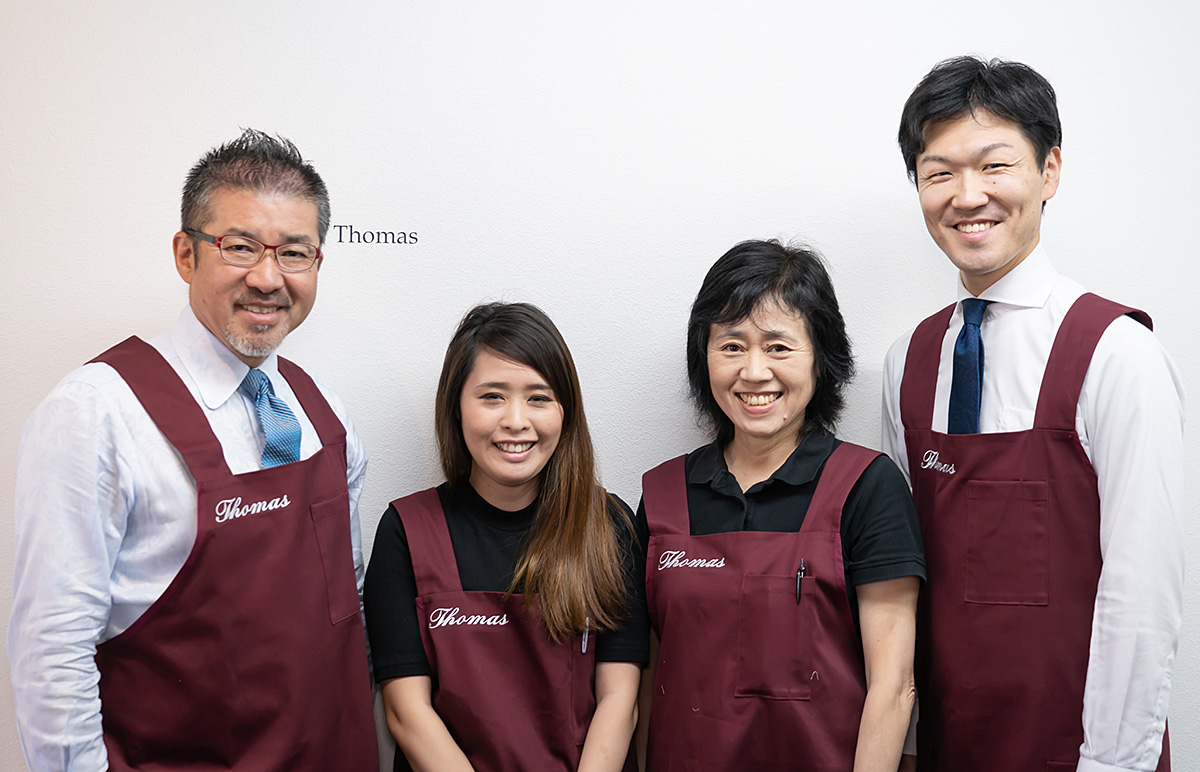 "Make Japanese businessman most classy in the world!"
Custom made suites/shoes, alteration and repair for your business success!
To develop world-class talents in Japan, the Repair Concierge Association offers original seminars related to the way of dresses of suits as a battle uniform for the success of business person through companies of the Japanese society. Thomas also focuses on training up the younger instructors to contribute to the exponentially growing level and quality of dressing and business.
Custom-made suit
We can prepare your outfits that fit your style completely and develop your personal appeal through our custom-made shoes, ties, shirts and MASURAO brand suits.
We have more accurate measurement and better alteration skills accumulated in the cloth-remaking shop for long time than the other ordinary custom made suit shop in Japan.
We are sure that we will make you the classiest business warrior in the world with our comfortable and stylish custom-made suits.
Do you want the finest suit to success? Thomas is the best place for you
Made-to-order shoes
Our Arches of the soles change by hard exercise and also our age.
So, we produce 100 different custom-made shoes by our own measuring method for 100 people and sell one only for you.We can provide the best shoes for your present soles.We can alter cloths, repair shoes and bags, too. Hemming up pants and repairing heels are available within the same-day.
Thomas Details
Shop name
Thomas
Phone
03-5750-1625
Address

3-21-7, Koyama, Shinagawa-ku, Tokyo, 〒142-0062

o
Open
10:00~19:00
Regular holiday
Wednesday
Category

Clothes Alterations and repairs, Custom-made suit and shoes,

Official site
Thomas