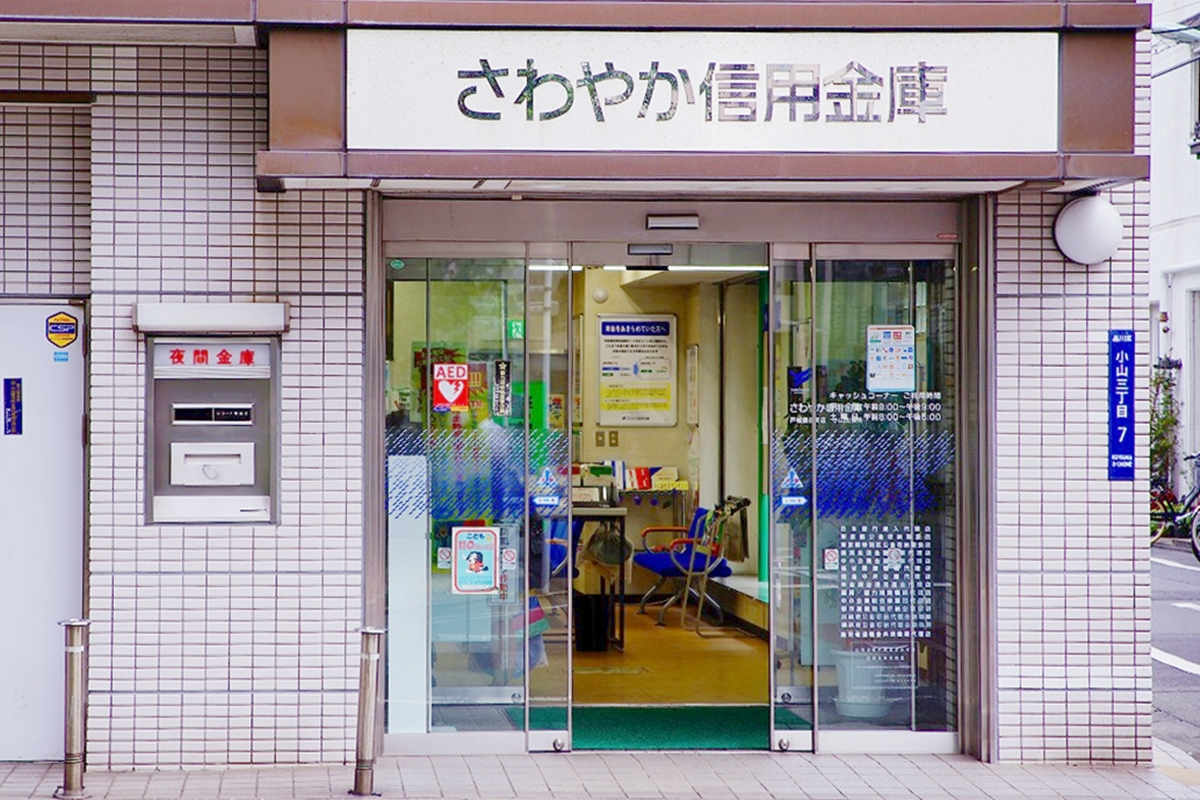 Core Philisophy
1. We support small businesses and local people that make up the Japanese economy with our bank
2. We are a financial institution that is closely tied to the region and shares destiny with the region.
3. We must be a financial institution that will continue to provide easy-to-use, high-quality financial products, and services.
Management philosophy
1. Strong physical ability to respond adequately to diversifying needs and construction of a strong financial structure rich in elasticity.
2. Improve the capabilities of executives and employees and realize vigorous work motivation.
3. Improve management efficiency (organization and operation) and establish transparency.
"Three basic policies and nine action standards" of compliance
1. We are aiming for a healthy safe that is fair, open and transparent, in order to respond to the trust of members, customers, and local communities.
(1) We actively listen to customer's requests and reflect them on business, and fully fulfill accountability.
(2) We will fulfill our obligation of confidentiality and take all possible measures for information security.
(3) Resolve resolutely against antisocial forces, and strive to prevent money laundering etc.
2. We will recognize their roles and responsibilities in order to realize "social responsibility and public mission" as a cooperative organization regional financial institution and fulfill their duties through brave practice.
(4) Do not settle in the present situation, constantly make efforts to increase knowledge and ability, fulfill social responsibility.
(5) We constantly question the public nature of the credit union.
(6) Contribute to local communities, welfare and the environment, and strive for symbiosis.
3. We will build an effective compliance system and endeavor to secure it.
(7) Actual results due to compliance violation will not be actual results.
(8) Do thorough principles (do not violate laws and regulations, do not hide if problems occur, do not cause the same mistakes again).
(9) Apply mutual check spirit to every phase that needs it.
Aim for The Sawayaka Shinkin Bank
Our logo represents a refreshing wind and also in a sprout growing quickly. The three lines represent communities (customers), staff (branch offices) and credit unions (management bodies), and the appearance that each rises while touching one another expresses mutual cooperation and prosperity.
Alongside, the light blue of the symbolic color light blue sky, refreshing credit union All mottoes that all officers and employees stick to the bones, constantly practicing at every opportunity,
.
We will proudly raise the motto of the high motivation of this motto and unparalleled mutual love torch, aiming at the leading company of the credit union industry that is appropriate for the 21st century.
The Sawayaka Shinkin Bank Details
Store name
Oyama branch office (mother shop: Togoshi Ginza branch)
Alphabetical notation
The Sawayaka Shinkin Bank Koyama Sub-Branch
(Togoshiginza Branch)
phone
03-5498-3721
Street address
〒142-0062
3-7-12 Koyama, Shinagawa, Tokyo
Office opening hours
【Weekday】09:00~15:00
ATM work time
【Weekday】08:00~21:00
【Saturday】08:00~17:00
【Sundays and public holidays】Non-operation
Official site
The Sawayaka Shinkin Bank Koyama Sub-Branch
store information
ATM (day-holiday pause) · manned · money changer · foreign remittance · AED
Industry
Credit union