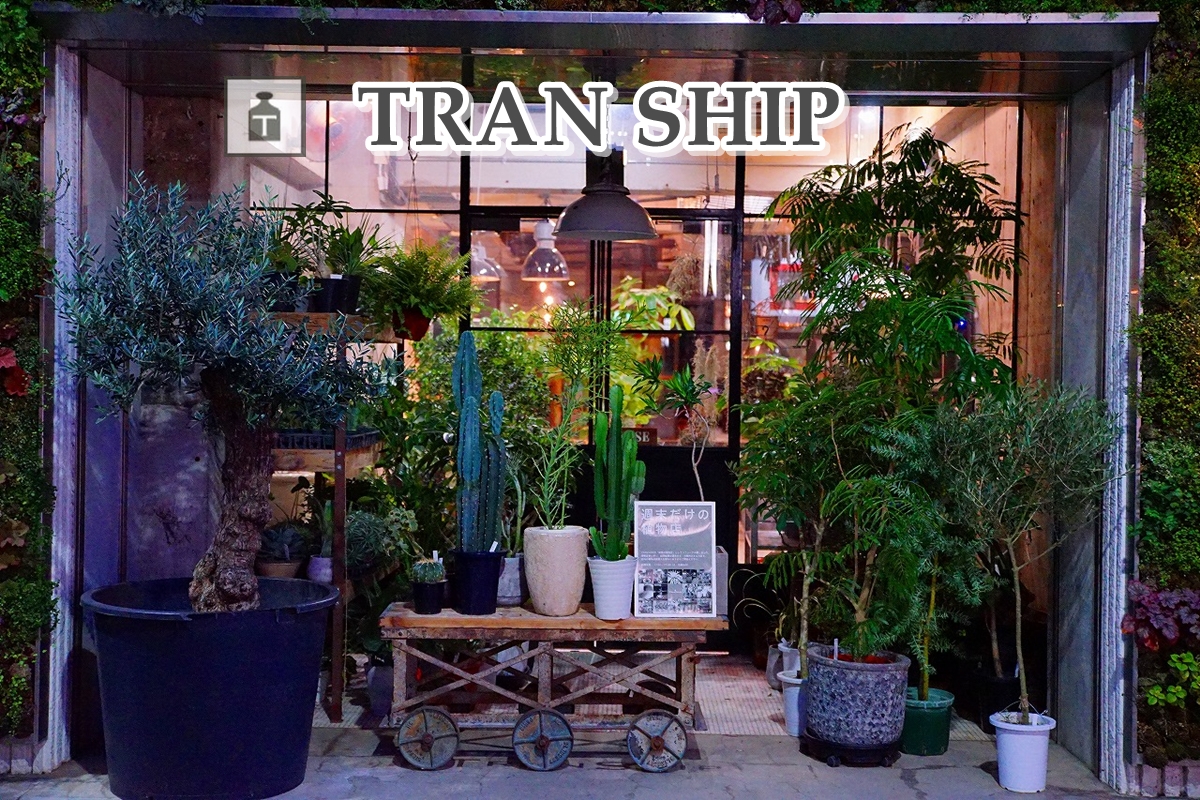 Coordinate one by one attention.
Directing the store using green. Proposal of interior green for individual garden. Various other green spaces will be coordinated with TRANSHIP sticking plants and planters. Please feel free to contact us.
Store exterior interior green coordination
The interior that creates the atmosphere of the store and the exterior and the shop is also coordinated according to various concepts and the environment. All staff of TRANSHIP will go from the proposal of the plant to the treatment.
Coordinate individual private space
We consider the environment, the season, as well as the lifestyle of our customers who are living with the plants, coordinating to the garden, the terrace and the interior. I will visit you outside of Tokyo.
TRANSHIP Details
Store name
TRANSHIP
phone
FAX
03-6421-6055
03-6421-6080
Street address
〒142-0062
3-11-2-1 Koyama Shinagawa-ku, Tokyo
Shop front sales
Saturday and Sunday 11:00〜19:00
Official site
TRANSHIP
facebook
TRANSHIP @tranship.jp
Industry
Antique, garden
We do a wide range of furniture and green proposals in daily life such as store design, housing renovation, space design, garden construction.
Kohei Sugizawa (Green Coordinator)

Born in Tokyo. Graduated a specialized course of childcare. After graduation, I am fascinated by the wonders of plants and learn the foundation of foliage plants at company of rental green. Experience display, maintenance, etc. at apparel shops, exhibitions, model rooms and so on. After joining TRANSHIP, experienced customer service, purchasing, etc. Currently responsible for shop design, private residence, green coordinating division of other space.